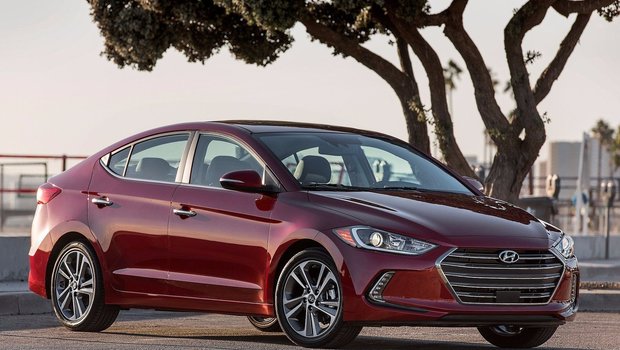 Take a look at the 10 best-selling vehicles in Canada last year, and you'll find the Hyundai Elantra.
In fact, do the exercise for the majority of the past few years, and you will see the Elantra in the list. That said, no one should be surprised about the compact Korean sedan's success, which offers all the latest in security and connectivity technology at a price that is often inferior to its competition. This largely explains the success of the Hyundai brand as a whole and the Elantra specifically.
The New Superstructure Platform at the Heart of the 2017 Hyundai Elantra's Success
One way the 2017 Hyundai Elantra stands out from its competition is with its new Superstructure, the platform on which the new Elantra is built.
Unique in its kind and certainly in its segment, the Superstructure platform benefits from the fact that Hyundai is ultimately a steel producer with an automobile division. This allows Hyundai to have access to more modern materials at lower cost. The new Superstructure therefore uses 53 percent high-strength steel in its design. No other compact sedan can say the same.
This steel makes the platform much stiffer, resulting in many advantages: improved safety, less vibration in the passenger compartment which improves comfort, and more stable and composed handling.
A Fuel-Efficient Engine for the 2017 Hyundai Elantra
In addition to its new Superstructure, the 2017 Hyundai Elantra also offers a new 2.0-liter four-cylinder engine developing 147 horsepower and 132 lb.-ft. of torque which puts it before many rivals in terms of power in this segment. That said, the engine of the new Elantra truly stands out in the fuel consumption department with an average rating of 7.4 liters per 100 kilometers when you opt for the six-speed manual transmission.
The new 2017 Hyundai Elantra also stands out in terms of safety with its many driving assistance systems, such as adaptive cruise control and optional lane departure prevention system, as well as its driving mode selector which makes it possible to obtain a more dynamic or more sporty drive according to your needs.
To learn more about the new 2017 Hyundai Elantra, contact us today at Hawkesbury Hyundai!